JO GIBB
PATRICK SMYTH
LISA JANE KELSEY
AMY BEADEL
DAVID LEO
DANNY SHACKELL
SELECT PERFORMANCES
NICKY SWIFT
AMANDA POYNER
CRAIG TEASDALE

WEST END
OLIVER TOMPSETT
SABRINA ALOUECHE
LAURA SIMMS, CARLTON GRONOW
NICK LANSBURY, TOM CHAPMAN
SAMANTHA LOMAX
MUSICAL DIRECTOR TIM MAPLE

WRITTEN & DIRECTED BY MAX BARRACLOUGH
MUSICAL DIRECTOR CHRIS TAYLOR
VOCAL DIRECTOR ANDY SMITH
COSTUME MARIE KIRKBY
CHOREOGRAPHY LAURA SIMMS
SCENERY PHIL GREEN
SOUND STE BELLAMY
LIGHTING ANDY DIXON
PHOTOGRAPHY PAUL COLTAS
PRODUCED BY
CARL CASTLEDINE
MAX BARRACLOUGH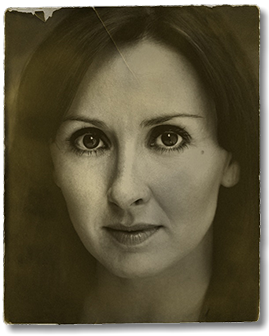 Jo is married to Alex and has a six year old girl called Josie. She hails from Bo'ness in Scotland and now lives in Berkhamsted, Hertfordshire. She has her own vocal trio - The Patriot Girls. www.thepatriotgirls.co.uk and is a freelance presentation coach.
WEST END includes: Chitty Chitty Bang Bang - London Palladium (Truly Scrumptious), Cats - New London Theatre (Rumpleteaser), Beauty and the Beast - Dominion Theatre (Dance captain), Starlight Express - Apollo Victoria Theatre (Pearl), Chicago - Adelphi Theatre (US Roxie), Beautiful and Damned - Lyric Theatre (Hell Let Loose/Rosalind), Over My Shoulder - Wyndhams Theatre (Jessie Matthews), The Rat Pack, live from Las Vegas - Strand Theatre (Martha).
REGIONAL includes: Beauty and the Beast - National tour (Belle), Ray Cooney's Times Up - Yvonne Arnaud (Ruby/Linda), Rocky Horror Picture Show - National tour (Columbia).
FILM/TV/COMMERCIALS includes: Cats - The Movie (Rumpleteaser), Beautiful and Damned DVD (Hell let Loose/Rosalind), Clearances (BBC Scotland), The Royal Variety Performance (ITV), The Princes Trust Royal Gala (ITV), Dance Factory (ITV), Blue Peter (BBC), Ghost Train (BBC Scotland), T-Mobile Commercial "Welcome Back" - vocalist.
CONCERT/PRESENTING WORK includes: Ian Fleming Centenary Concert - London Palladium, Leeds Castle Classical Prom with the Royal Philharmonic Orchestra, Stars of The West End - Paris/London/Edinburgh, The Stars in Our Eyes - Sadlers Wells, Jack Tinker Tribute Gala - London Palladium, Best of the West End - London/Rome.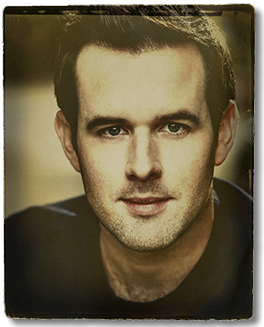 Patrick is originally from Belfast, and graduated from the musical theatre course at the Royal Academy of Music in 2009. He made his West End debut with the original Broadway revival cast of Hair in their London transfer (Gielgud Theatre).
Other theatre includes: Our House 10th anniversary (Savoy Theatre); The Phantom of the Opera (Her Majesty's); Shoes - the Musical (Peacock Theatre); We Will Rock You (Dominion Theatre); Thursford Christmas Spectacular.
Concert work includes featured soloist at Elton John in concert with Ray Cooper; The Night of 1000 Voices 2010; ABBAphonic with the Royal Philharmonic Orchestra (tour of Russia); and a European tour with The 12 Tenors.
Patrick was a featured artist in the T-Mobile 'Welcome Back' campaign at Heathrow Airport and has sung on albums for the likes of Robbie Williams, Il Divo and The John Wilson Orchestra. He has performed backing vocals on Britain's Got Talent and Spicks and Specks (ABC1, Australia) and has also sung with a cappella group The Magnets, playing dates in Australia, Asia and Glastonbury.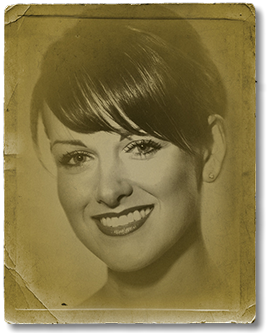 Performing as a classical crossover soprano extensively throughout Europe, Lisa has established herself as one of the most versatile, sought after performers in the UK.
Her love for musical theatre has seen her take the principal roles in numerous pantomimes, including Snow White, Princess Amelia in Jack and the Beanstalk, Beauty in Beauty and the Beast and most recently playing the wicked fairy in Sleeping Beauty showing her versatility as
both actress and singer.
Lisa is an experienced presenter, voice-over artist and model.
WEST END includes: Songs for Victory (West End Heroes 2014) - Dominion Theatre.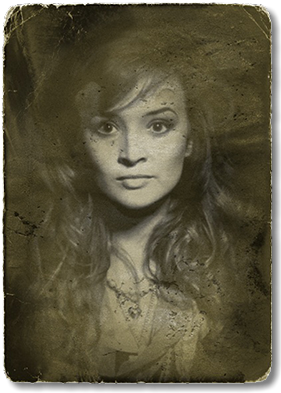 Amanda hails from the West Midlands and has been performing from an early age. Starring as principle girl, she has worked in pantomime in London's west end theatres, as well as her home town including the Birmingham Repertory and Alexander Theatre. She has been principle vocalist at the prestigious venue The Ballroom at Mill Rythe since 2011.
Amanda is proud to have a family with a military background, both fiancé and her brother are currently serving in the British armed forces. She is very excited to embark upon her first theatre leading role in Songs for Victory.
WEST END includes: Songs for Victory (West End Heroes 2014) - Dominion Theatre.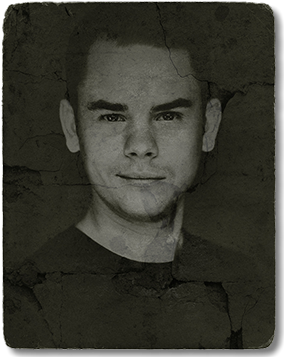 TRAINING: Royal Academy of Music - Postgraduate Musical Theatre. BA (Hons) Musical Theatre, Arden School of Theatre. Master classes with Jeremy Sams and Gareth Valentine.
CREDITS: Singing Waiters- Session Singer- Contempo Productions. "The Tenors" - Vocalist- Icon Theatrical- Barry Potts/Elizabeth Atkinson. Principal Vocalist/Vocal Coach- Thomson Gold Hotel- Showteam. Decca Records Showcase- Backing Singer- S4C Welsh Television- Lisa Angharad. Thomson Destiny Cruise Ship- Principal Vocalist- Peel Ltd- Nick Whitehouse et al. Last Night Gala, Library Theatre Manchester- Ensemble- Liam Steel et al. Peterpan- Title Role Youth Music Theatre- Bridewell Theatre- Christian Durham. Vocalist at The Ballroom at Mill Rythe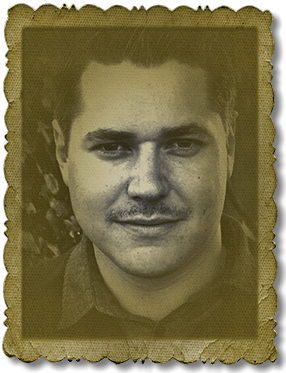 TRAINING: The Liverpool Institute for Performing Arts.
WEST END includes: Songs for Victory (West End Heroes 2014) - Dominion Theatre.
Danny hails from Peterborough and has been performing from an early age. He has been a professional vocalist since graduating in 2008 gaining valuable experience in performing and developing his passion for musical theatre. Danny is thrilled to be in the original theatre cast of Songs for Victory.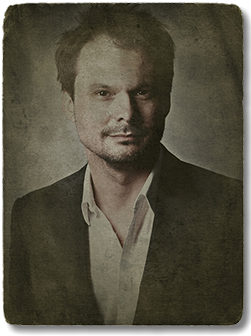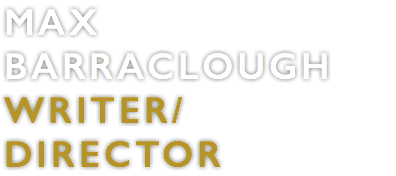 Max has been creating stage entertainment for over 20yrs. Co founder and former Director of entertainment company TED Group he has been Creative Director of shows and entertainment concepts all over the world. Max created the hugely successful holiday brand Sensatori for TUI Travel PLC with hotels continuing to open worldwide. He remains Creative Director within the holiday industry, artist and writer, he is currently working on his first book
and screenplay.
Having being inspired by a radio production of The Vera Lynn Story, and with a love for music of the era, Max embarked on creating a stage musical in 2012. He is thrilled that Songs for Victory has made its way to theatres.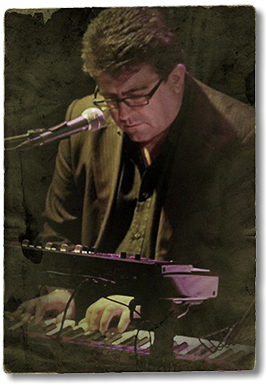 Chris has been a professional musician for nearly 30 years, becoming a permanent member of the Ruby Turner Band in 1987. He has worked on the production for several X Factor tours, and is currently touring with Richard & Adam of Britain's Got Talent fame.
Since January 2008 Chris has been musical director for Paul Potts. Last year Chris conducted for James Corden whilst recording the soundtrack for the 'One Chance' movie about Paul's life story. Paul has just finished a new album produced and recorded by Chris.
Chris spent many years as musical director for Central Television/ITV and wrote many popular TV theme tunes during this period. Chris was Musical Director/Supervisor for the touring musical, 'Oh! What A Night' which ran from 1997 – 2005. During this time he was also Musical Director for Sheila Ferguson, formerly lead singer of The Three Degrees.
An experienced sound engineer he has worked with Boyzone, Go West, Lulu, UB40, Justin Hayward, Tasmin Archer amongst many others. He has performed on numerous TV programmes including Top Of The Pops, and the MTV Awards, working with artists such as Bryan Adams, Charlotte Church, Peter Andre, Smokey Robinson, Jools Holland and the Royal Philharmonic Orchestra.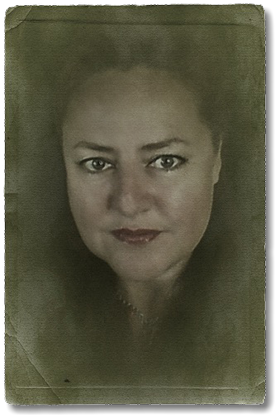 Marie graduated with a BA Hons in Fashion design. She moved from fashion and worked at Shepperton Studios as a prop maker. With her prop making and sewing skills she spent 10 years working for Robert Allsop as a costume prop maker for films, TV and the West End. Marie set up a costume workshop and team in Brighton to provide costumes and props for entertainment shows throughout Europe.
For the past 8 years Marie has been running her own business providing bespoke costumes and clothing worldwide.
Recent projects include: Noel Fielding's Luxury Comedy, front windows for the grand opening of Fashion Mall in Saudi Arabia, Las Vegas showgirls for Blackpool, Burlesque wings and tail Soho, prototyping for Victoria Secret shop windows, historical corsets for opera, comedy costumes for BT Sport relief, Shrek for Madame Tussauds in Hollywood, sci-fi costumes for a short film, animal heads for Ted Baker window display, can-can skirts for Sky Sports TV, costumes for leading holiday and cruise companies, plus The Ballroom at Mill Rythe.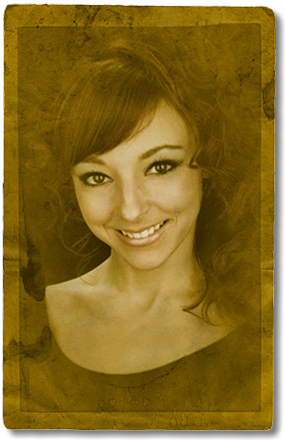 Laura is originally from Liverpool and now lives with her fiancé in Hampshire where she works as resident show director, choreographer and principle performer at the prestigious venue The Ballroom at Mill Rythe.
Laura attained her degree in musical theatre at the Liverpool Theatre School and College.
She has featured in numerous music videos, modelled at Liverpool's radio city fashion show, worked extensively as a free style and podium dancer, and was a member of a popular Liverpool based girl band. Laura has performed with artists such as Lemar, Westlife, and Lisa Stansfield. She has worked in pantomime alongside Pauline Daniels and Jeremy Beadle (RIP).
Other theatre includes: Fame, Italian Theatre Tour (Iris Kelly), Kenn Dodd's Happiness Show (Dancer), Cavern Club, Royal Court Theatre (Dancer).
Laura gained much experience working for leading holiday companies in the UK and Europe progressing as choreographer, assistant manager and production vocalist. Along with performing, Laura is a dance and singing teacher and a qualified fitness and Zumba Instructor. She has been choreographing and performing for several years and is excited to be a part of Songs for Victory.
WEST END includes: Songs for Victory (West End Heroes 2014) - Dominion Theatre (Choreography and performance).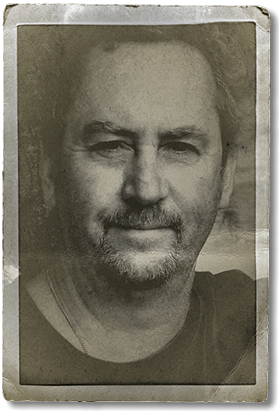 Phil trained as a Fine Artist in Painting and Photography at Sheffield University.
He worked in professional theatre for many years gaining experience as a Scenic Artist, Prop-maker and Set Designer, working at The Crucible, Nottingham Playhouse, Lyric Hammersmith, Harrogate Theatre and various West End Theatres. He then moved into management and worked as a Stage Manager, Company Manager, Tour Manager & Production Manager.
Phil spent many years in the Museum & Heritage Industry working as a freelance artist and prop-maker and continued to design theatre shows. He spent time as a lecturer in Theatre Production & Stagecraft at Arts International & Liverpool Institute of Performing Arts.
Phil worked as a freelance Project Manager for Leisure Solutions, Scenic Route, Scenic Happenings, Compleat Works and Velvetfield and was involved at Expo 2000 @ Hanover, Hartlepool Historic Quay, Kilhope Mine, Tetley Brewery Wharf, Britain at War Museum, York & London Dungeon, Louis Tussauds Waxworks, Casablanca Experience, Fleetwood Salt Museum, Scarborough Millennium Experience, Setantii, Urbis, and Durham Cathedral.
In 1997 Phil set up Production Imagineers which specialised in high quality interior finishes for bars, restaurants and visitor attractions, working for clients such as Bourne Leisure, Leisure Parcs, Tussauds Studios, Shepherd Construction and Alton Towers.
From January 2004 – January 2007 he was Senior Design Consultant for Logistik, where his experience led more into Sales and New Business Development. He recently returned to working for himself and is currently working as a freelance designer and project manager under the company name of Scenograf Ltd.
© 2014-2016 SONGS FOR VICTORY